MECHANICAL REPAIRS SLACKS CREEK
UMR Engines has qualified motor mechanics and engine reconditioners to carry out all your engine and mechanical repairs in Brisbane Area. UMR Engines has been carrying out mechanical repairs on vehicles from all over Brisbane area, Logan City and Slacks Creek for nearly 40 years. UMR Engines highly trained mechanics work on all vehicle makes and models, from Holden, Ford, Mazda, Kia, Nissan, Subaru, Mitsubishi, Toyota, Honda and More.
UMR Engines has all the test equipment and automotive machines to handle any mechanical repairs from simple straight forward mechanical repairs, to complex mechanical conversions. Our highly equiped workshop can carry out any type of mechanical repair from, General mechanical repairs, Brake mechanical repairs, Engine mechanical repairs, Clutch repairs, steering repairs, suspension repairs and more. UMR Engines Brisbane can diagnose your mechanical faults as we have all the test equipment and test procedures to ensure your vehicle is mechanically safe.
Trust in UMR Engines Slacks Creek an RACQ Approved workshop to fix or repair your vehicle. UMR Engines Slacks Creek has been carrying out mechanical repairs and engine reconditioning for the Trade, Dealerships & general public since 1975.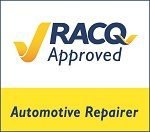 • General Mechanical Repairs in Brisbane
• Break Down Mechanical Repairs in Brisbane
• RACQ Approved Mechanical Repairs in Brisbane
• Clutch Mechanical Repairs in Brisbane
• Brake Mechanical Repairs in Brisbane
• Engine Mechanical Repairs in Brisbane
• Steering Mechanical Repairs in Brisbane
• Suspension Mechanical Repairs in Brisbane
• Mechanical Inspections in Brisbane
• LPG Repairs & Mechanical in Brisbane
• Vehicle safety certificates in Brisbane
• Pre-purchase inspections in Brisbane